AH MA GAWD I FORGOT THIS EXISTED!!! LOOK AT ALL THE HTML CODE!!!

Hey everyone! I am Dex aka Flitter2 and this is my file, which is always updating when needing.
(Why the cheese did I not just look here when I needed help on my assessment for ICT COME ON!!!)
History in Slugterra in Accordance to Shadow Slinger
In the year of 2740, I was staging a rescue for my neice when her kidnapper appeared. Her kidnapper and I engaged in combat, however I came into contact with a mysterious orb that teleported and subsequently killed me upon landing. Ressurected by the Shadow Clan I uh... yeah lost my memories... I'll try get that book link actually...
Ships
Which ship is the best ship?
My favorite pages
Friends
User: Iulix Master ( We worked on megamorphs together)
Admin: Maurice1363 ( Favourite Admin)
FrostcrawlerFTW (Great person to be around)
Crypt'A'Geist079 (Old Chat mate)
KylietheMoogle (The inventor of Words on example being Kupo)
Deathstriker99999 (Pokemon fan and good friend)
Lave, Mangle, Tele, Army, Rose and many others on Minecraft.
Atlantis Crew - The many folks inhabiting New Atlantis. We are a crazy bunch where normal is overrated. None of us are super popular and are mainly high schoolers.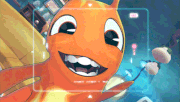 Names I would give to ghouls.
Ignore this I just need to keep a refrence of tables for ICT
Hoverbite- Darter

Ghouled Inigmo- Double Confusion

Grimmstone- Evilsport

Hop Jack- Breakit

Tempesto- Batwing

Goon Doc- Deathy

Photomo- Dark light

Attacknet- Cobbler

Barreto- Double Trouble

Thrasher- Danger

Bubblash- Burst

Flatourex- Fartbomb

Frostfang- Freezer

Cryptogrif- Dark Eye

Harmashelt- Cuts

Terrarix- Destroy

Smugglet- Invi

Amperling- Malfunction

Darkfurnus- Bunsen Burner

Pyringo- Bad Fire

Greneater- Wreakit

Jollyfist- Spank

Dark Urchin- Thorn

Krystalyd- Collapse

Aquafreak- Boil

Neurotox- Deadweed

Nightgeist- Zombie

Negablade- Darknetter

Vinedrone- Poision

Ghouled Fandango- Dark Pulse
Other pics (Ignore this too I need to learn to draw)
Oh my god I have a lot of stuff. But don't worry, my story has only just begun;)
Community content is available under
CC-BY-SA
unless otherwise noted.