Hi, I'm Joseph(that's just my second name) ,you talk with me on my message wall if you would. My instagram :@Mucky2020
Likes
I like the songs of try hard ninja, George Brassens and Black M
I speak French and English.
My hobbies
I am primarily a draftsman. I sleep from 20:00 to 08:10 (usually) and I get to work. I draw from 11:30 to 14:30. From time to time, I watch movies streaming with popcorn and I invite my friends.
I like to imagine weapons on different themes and then I make schemas. I often write novels (which I often put in the shredder because I feel that they will not be interesting in the eyes of people)
My anecdotes:
I started drawing at the age of 3 but I was doing it just so I would not be bored. At age 9, at grade 5, my best friend wanted to do some comic strips, but he was very good at drawing. So I drew for both of us (and it colored, know when we work with me, we do 50/50 each, so pray not to have me as a friend if you are a feign)
by dint of drawing, I improved my style of drawings and I watched tutorials (especially on tutoDraw youtube)
I am allergic to pineapple (I know nobody cares but it's nice to specify)
My birthday is on 27 December 2019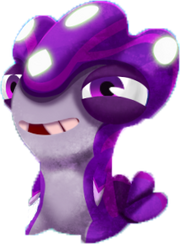 Community content is available under
CC-BY-SA
unless otherwise noted.