Also check out Dark Energy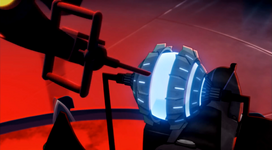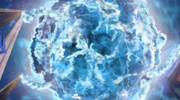 Slug Energy is energy that's given off of all Slugs. Fandango slugs are known to have the richest slug energy.
Properties
Brings life to The Caverns.
Items powered by slug energy have a bluish glow as opposed to things powered by Dark Energy, which is red.
Uses
Trivia
Slug Energy is the key to everything in SlugTerra.
If Slug Energy is corrupted like if one of the Elemental Slugs was ghouled, then a cavern which relies on that certain element may die as seen in Return of the Elementals when the Air Elemental was ghouled. Trixie said that Wind-Farm Cavern practically ran on Hoverbug and Tormato slugs meaning that the Cavern could die.
Some people (or technically a Cave Troll legend) say that deep down, slugs and humans (and other living beings) share the same energy. Cave Trolls call it "Magic" in the earliest times.
Community content is available under
CC-BY-SA
unless otherwise noted.